History
One of the earliest branches of Comhaltas, over the years Craobh Naithí has promoted Irish traditional music in South Dublin region with many generations of families learning, teaching and performing together. Craobh Naithí has also encouraged and grown some of Ireland's best traditional musicians and groups.
The first Comhaltas branch in the environs of Dundrum, Ballinteer and Churchtown was Dundrum CCÉ, founded in 1975. At the time, ballad singing was very popular but traditional Irish music much less so with virtually no sessions in the South City apart from the Pipers Club CCÉ Thomas Street and Cultúrlann na hÉireann.
The first weekly sessions were held in the Eagle House, which is at the crossroads in Dundrum Village. Among the musicians were Croistóir Ó Cearnaigh (flute), Seán Skehill (fiddle) from Galway and Gerry Crilly – one of Dublin's finest ballad singers, Hughie McCormack from Leitrim who played the fiddle, Paddy Walsh from Dundrum on the box, and the great Seán Dwyer (West Cork) on the concertina. These musical gatherings eventually led to the establishment of Churchtown CCÉ later named Caobh Naithí CCÉ in 1976.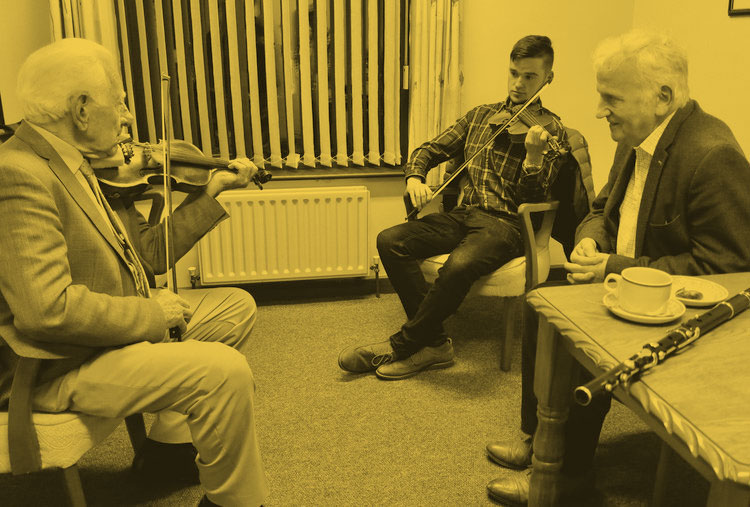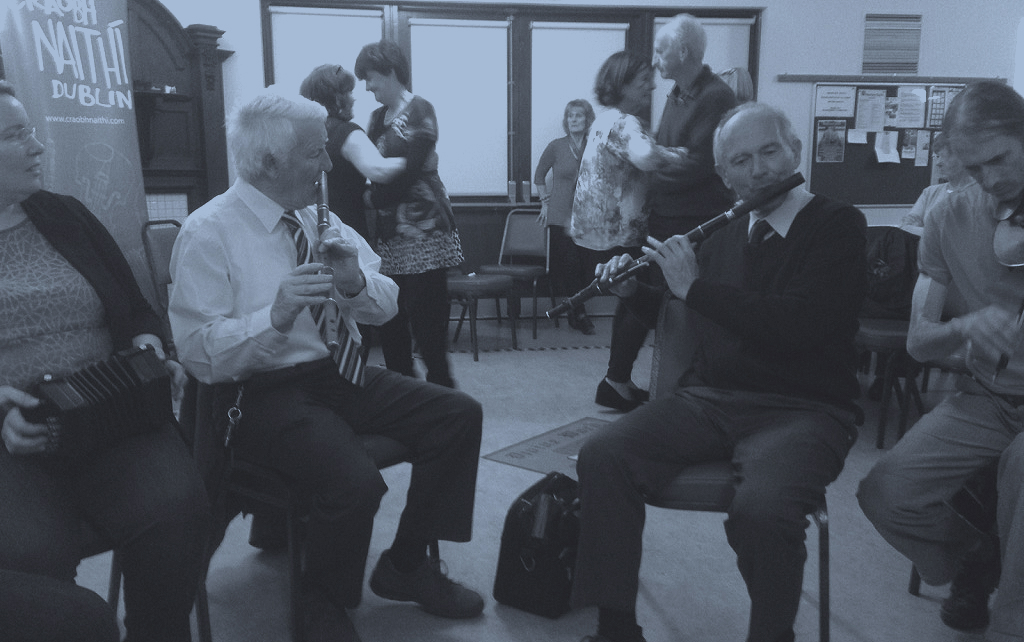 The Branch was spearheaded by Margaret Rose Fleming and her husband Dermot . Music classes began initially in the Fleming home and then moved to De La Salle School, Churchtown. Among the early teachers were Mary Corcoran and Sean Montgomery of the Pipers' Club CCÉ.
Other stalwarts supporting the branch and helping with the organisation included teachers like Mick Griffin and Tom Fitzpatrick and Matt Hume The music session, which started in the Bottle Tower, Churchtown on Tuesday nights, began to flourish quickly, and in a short time became arguably the best pub session in Dublin.
Among the regulars were legends like Máirtín Byrnes,the renowned fiddle player from Ahascragh, Bobby Casey, Tony MacMahon, fiddler Séamus Connolly before he went to America, the poet Pearse Hutchinson, Eibhlín Ní Mhurchú, the late dancing maestro Donnacha Ó Muíneacháin from Cork and classically-trained violinist Liam Brady, who taught others the fiddle while interned in the Curragh during the 1940's. Sadly, it ended in 1978 when, following refurbishment, there was no room at the Inn for the session.
The music moved to the County Club and the Braemor Rooms in Churchtown, now gone too. The music thrived there with regulars including Peter Phelan, Maebh Ní Lochlainn and her brother Pádraig. Around 1979, Craobh Naithí engaged the late Connie Ryan to start set dancing classes in the De Le Salle School, Churchtown. This was the beginning of the set dancing phenomenon, later to sweep the country.
In 1986 Eddie McCaffrey started music and singing classes in Ballinteer which are the direct forerunner of our present day classes in Knocklyon. Since then, many talented musicians have passed through the branch, with many of them returning to teach, passing on the love and enjoyment of traditional music and singing to another generation.