What we do
Craobh Naithí is a branch of Comhaltas Ceoltóirí Éireann. It was established in 1976 by local musicians in South Dublin. The branch 
has flourished since those early days, inspired by the passion and enthusiasm of the teachers, musicians, dancers, singers and 
committees down through the years.
Some of the original members have left, but the vibrant music, song and dance that lives on through the youth of Craobh Naithí is their legacy. It is now one of the largest and most active branches across the entire Comhaltas network. Our main objective is to facilitate the development and promotion of Traditional Irish Music by providing tuition to young people.
It is the policy of Craobh Naithí that traditional music 
is taught and played in a pure traditional style. This is achieved primarily through our programme of classes, held weekly in St. Colmcille's Community School, Knockylon, Dublin 16, D16 H298 from September 
to May.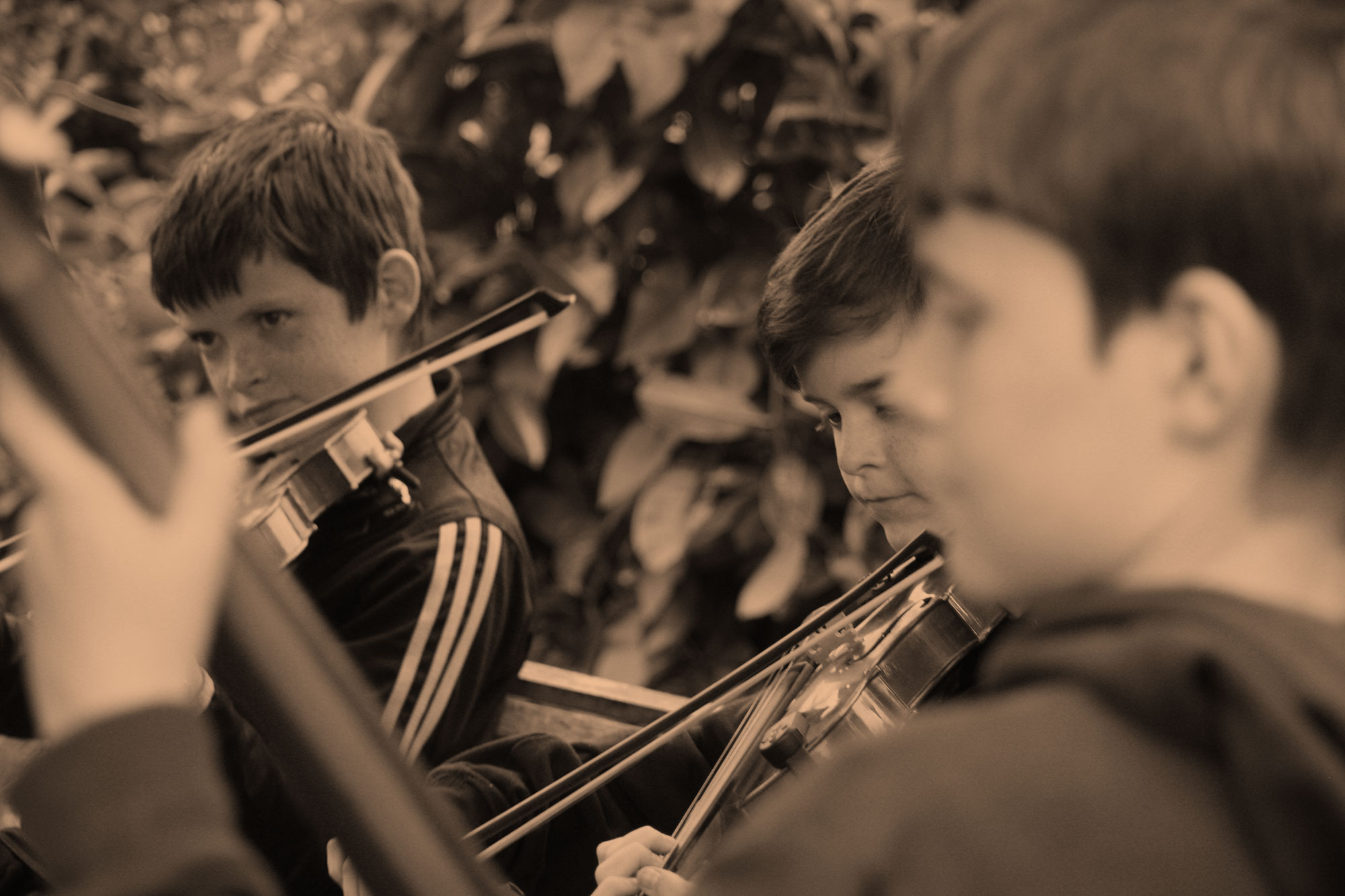 Each week, a programme of over 100 half-hour classes, accommodating approximately 300 places, is delivered by our team of 27 excellent music teachers. Instruments taught include Tin Whistle, Flute, Fiddle, Button Accordion, Concertina, Tenor Banjo, Mandolin and Harp.
Traditional singing is also an integral part of our class programme and we now have 3 teachers passing on the tradition to over 30 singing pupils.
In addition, weekly classes for grúpaí ceoil and céilí bands are held to encourage ensemble and session playing and also preparation for fleadhanna ceoil and other performance opportunities.
Throughout the year we hold concerts and recitals with visiting master musicians, alongside branch concerts and charity fundraisers. These will be advertised in advance of the event.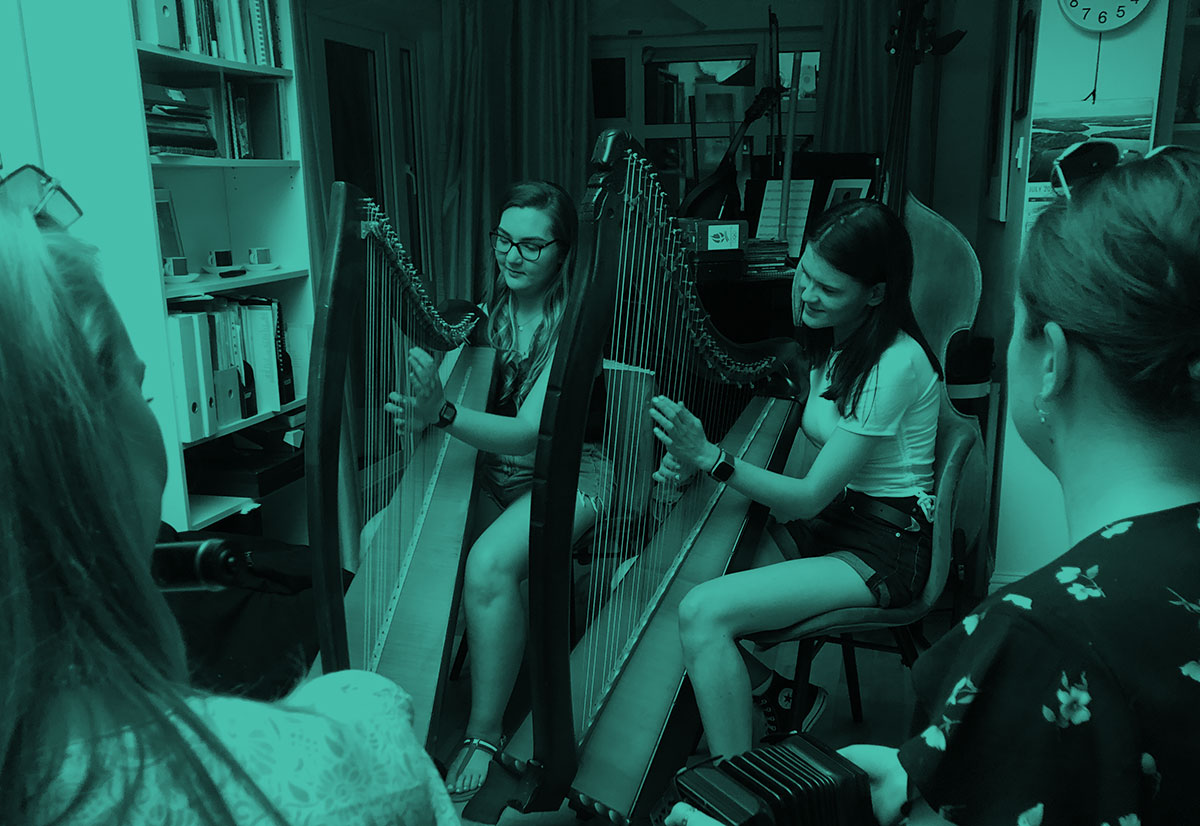 Chuir ceoltóirí áitiúla tús leis an gcraobh i 1986 i ndeisceart Bhaile Átha Cliath. Is mór an fhorbairt agus an bláthú atá déanta ó shin, le cabhair ón bpaisean agus díograis a bhí ag na ceoltóirí, damhsóirí, amhránaithe agus coistí thar na blianta.
Faraor, tá cuid acu ar shiúl ach ta an ceol, na hamhráin agus an damhsa beoga, fágtha mar oidhreacht ag aos óg an cheantair. Tá Craobh Naithí ar cheann de na craobhacha is mó agus is gníomhaí i líonra an Chomhaltais. An phríomhaidhm atá againn ná tacú le forbairt agus cur chun cinn an cheoil traidisiúnta, tríd an ceol a mhúineadh do dhaoine óga.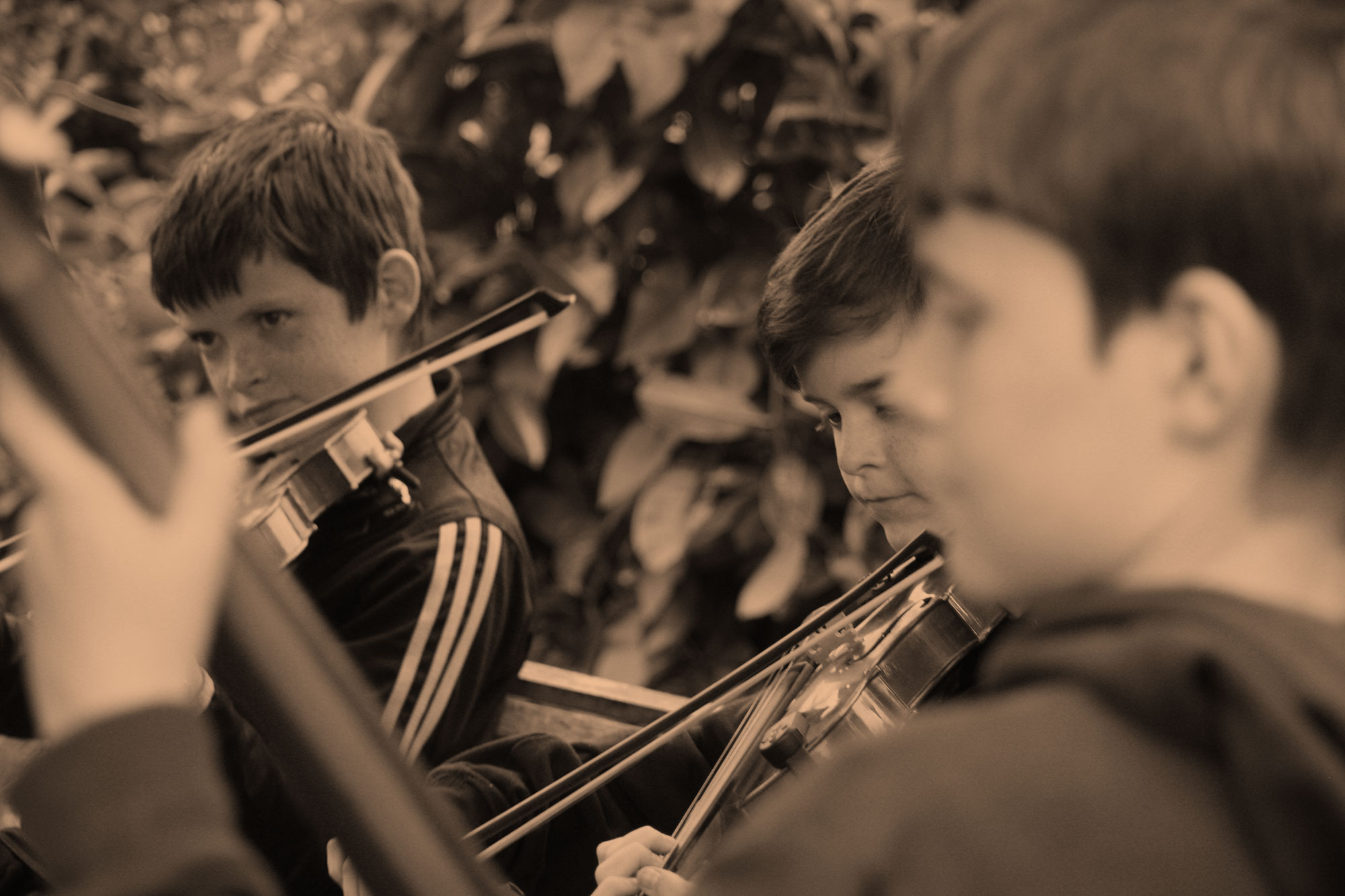 Is é polasaí Chraobh Naithí, go múintear agus go seinntear an ceol ar an tseanstíl traidisiúnta. Cuirtear seo i gcrích sna ranganna seachtainiúla a bhíonn ar siúl i bPobalscoil Choilm Chille, Cnoc Lín, Baile Átha Cliath 16, D16 H298 ó Mhéan Fómhair go Bealtaine. Gach seachtain, bíonn ós cionn céad rang ar siúl ar a bhfreastalaíonn thart ar 300 dalta. Bíonn na ranganna ar siúl ar feadh leathuair an chloig.
Tá 27 múinteoir ceoil den scoth i mbun teagaisc agus iad ag múineadh na huirlisí seo leanas; an fheadóg stáin, an fhéadóg mhór, an fhidil, an bosca ceoil, an consairtín, an chruit, an maindilín agus an bainseo teanóir. Chomh maith le sin, tá traidisiún láidir i gCraobh Naithí maidir leis an amhránaíocht. Tá triúr múinteoirí i bhfeighil na ranganna agus 30 dalta ag freastal orthu. Cuireann sé seo go mór le hoidhreacht agus le cultúr an cheoil.
Lena chois sin, eagraítear ranganna do Ghrúpaí Ceoil agus do Bhannaí Céilí. Spreagann na ranganna seo, na scileanna atá de dhíth chun dul i mbun seisiún ceoil, chomh maith le ceoltóirí óga a ullmhú do na fleadhanna ceoil agus do thaispeántais eile.
Le linn na bliana, cuirtear ceolchoirmeacha agus ceardlanna ceoil ar fáil do bhaill na craoibhe le máistrí ceoil. Chomh maith le sin, bíonn ceolchoirmeacha craoibhe agus imeachtaí carthanachta ag Craobh Naithí gach bliain. Tugtar réamhfhógra faoina hócáidí seo.